1. Complete Congo River Cruise – 22 Days | $3,999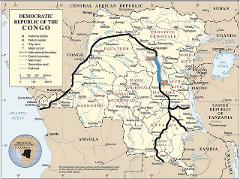 (Kisangani-Kinshasa 1734 Km)
With a total length of 4371 km, the Congo River is the second longest river in Africa after the Nile, and with an average flow rate of 40,000 cubic meters per second, it is the second largest river in the world after the Amazon. It also holds claim as the deepest river in the world with measured depths in excess of 220 m (720 ft).  From its source in southern Katanga, at an altitude of 1435 meters, the river contours throughout the country, via Kisangani, Mbandaka, Kinshasa and Matadi before reaching the Atlantic Ocean, near Banana.
2. Congo River Cruise – Best Of DR Cruising! | $6,899

THIS IS THE BEST TRIP YOU CAN DO ON THE CONGO RIVER – HANDS DOWN OUR FAVORITE!
Is this expensive for such a trip? – No. Here is why: Try to calculate and plan this trip out for yourself before you ask for any discounts. This is the price and sorry upfront we will not entertain versions of this trip you have heard on Lonely Planet Thorntree or TripAdvisor from self-styled travelers with multiple claims and stories, some of which are great, and some of which are exaggerated or unverified. Any traveler is free to attempt this trip on their own and we wish them luck.